Ready for Fire Season?
The New Coastal Canyon Fire Safe Council Wants to Prepare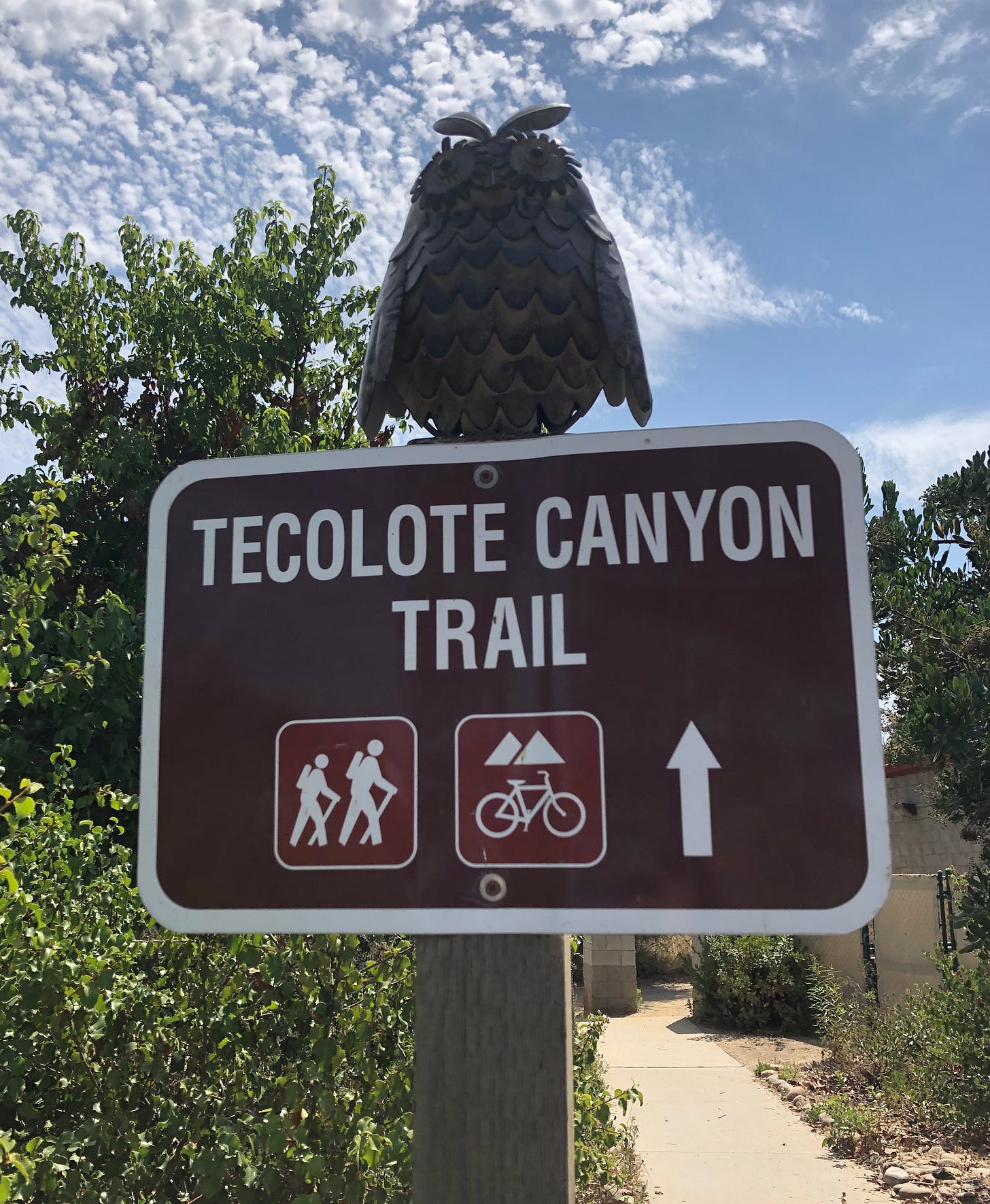 The arrival of our recent hot weather reminds us the traditional San Diego fire season is almost upon us. When Linda Vista residents think of fire season they usually look in the direction of east San Diego County, where major California wildfires have occurred during the past two decades.  
However, a look at the City of San Diego's Very High Fire Hazard Severity Zone Map (click on zones 19 and 23 for Linda Vista residents) serves as a reminder that Linda Vista and its adjacent communities, dominated by the presence of brush-filled Tecolote Canyon and other canyon rims, happen to possess many areas that pose a serious fire threat.  
According to a 2019 article published by inewsource, "the city fire department estimates the risk is highest for about 40,000 homes and vacant lots that sit along those canyon rims and slopes, from Cabrillo Canyon in Balboa Park to Tecolote Canyon in Clairemont to North Chollas Canyon in Oak Park."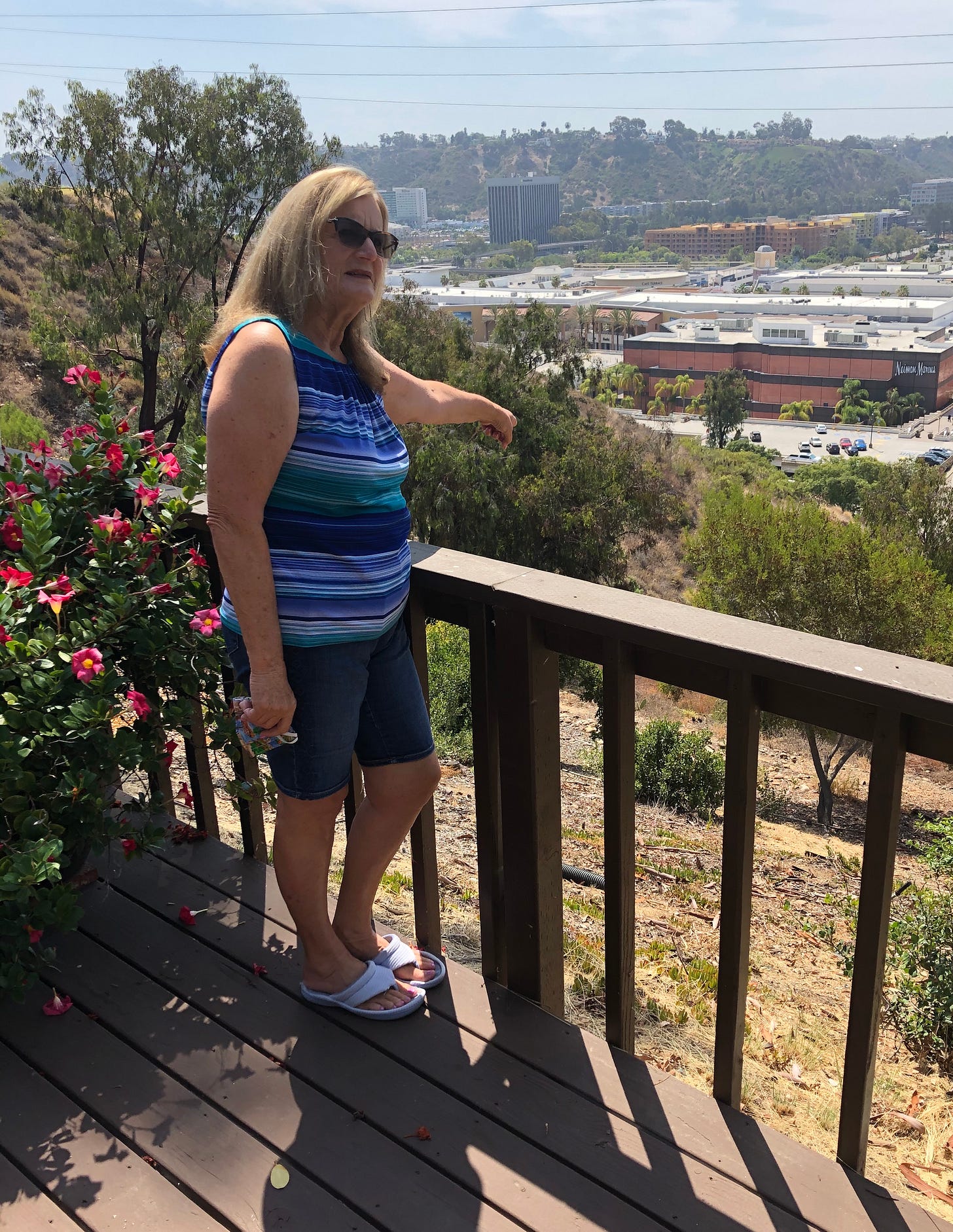 Local resident Judy Wiech points to dry brush alongside her house on rim overlooking Fashion Valley Mall.
Complicating matters is the effect of global climate change, which has contributed to higher temperatures and a lack of rain.  According to the San Diego Fire-Rescue Department, fire season is now year-round.   
Fortunately, a group of concerned Clairemont citizens has recently started taking action to do their part to help prevent and prepare for any fires in this area by forming the Coastal Canyon Fire Safe Council. This council consist of local volunteers organized to accomplish the following mission: to increase awareness, further prevention, and facilitate collaboration between government agencies, officials, and organizations to improve fire protection of life, property and open space/wildlife within the communities of Southwest Central San Diego.
The Coastal Canyon Fire Safe Council is, in turn, a member of the Fire Safe Council of San Diego (which consists of 42 local fire safe councils in the county).  
All fire safe councils have the following common goals: 
·      Promote Fire Safety Education.
·      Encourage Pre-Fire Management.
·      Attend Meetings.
·      Participate in Fire Safe Council Programs and Activities.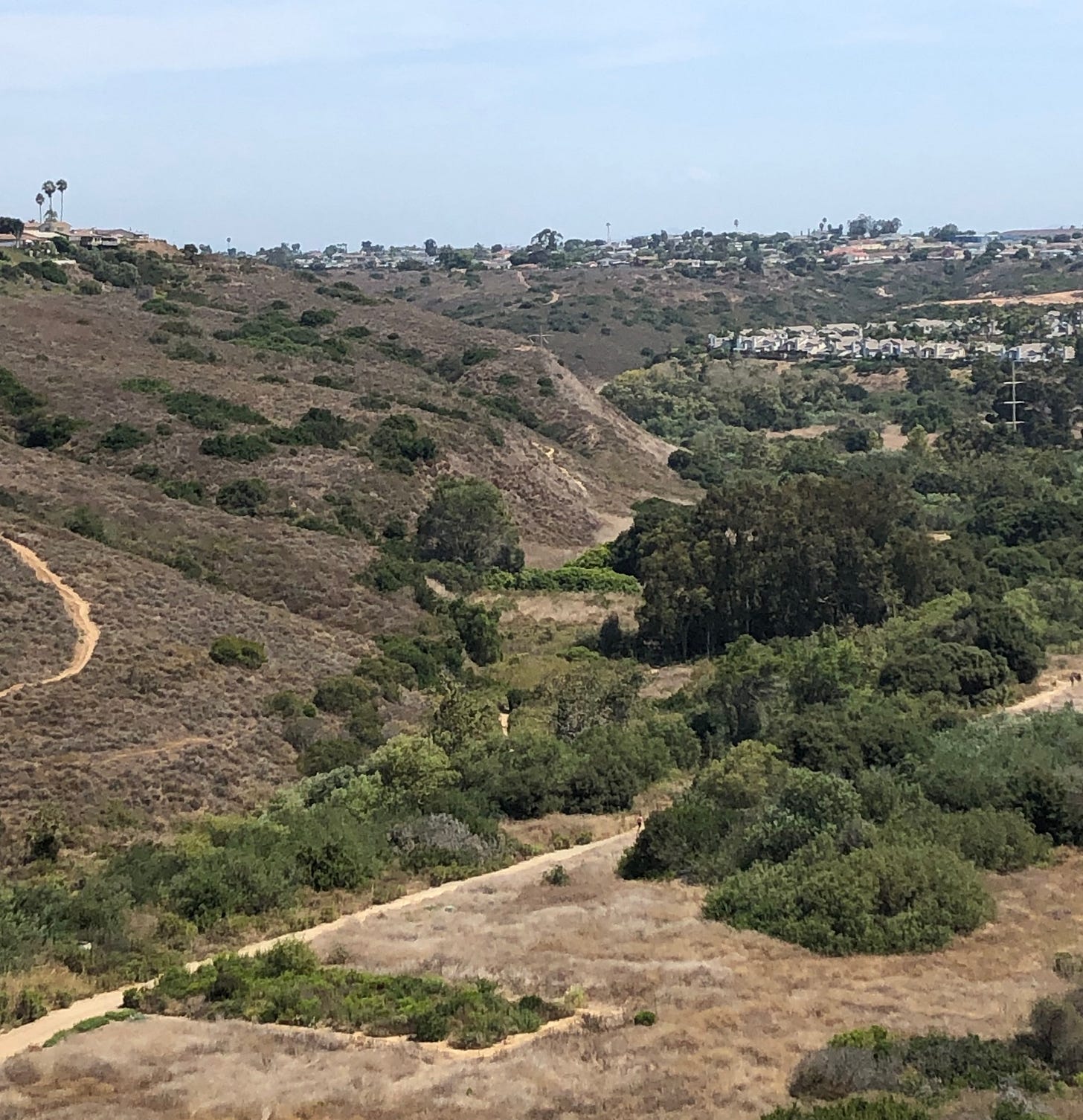 Dry brush in Tecolote Canyon poses threat
The Linda Vista Update recently interviewed the president of the newly formed Coastal Canyon Fire Council—Lisa Johnson—so that our readers could learn more about this important organization.  She provided us with some great information. Please read ahead.
****
How long has the Coastal Canyon Fire Safe Council been in existence?
The Coastal Canyon Fire Safe Council (CCFSC) was officially approved as an independent branch of the greater Fire Safe Councils of SD on May 14th, 2020. We're really just getting started!
What are the main functions of the Coastal Canyon Fire Safe Council?
Our ultimate goal is to help protect our homes and businesses, wildlife and open space from the devastation of major fires. By increasing awareness and educating local residents and businesses, we hope to improve fire prevention measures and improve the connection between agencies, officials and neighbors. We want to help protect life and property in and around our metropolitan canyons, specifically towns and canyons of Clairemont, Linda Vista, and north Mission Valley.
How often does the Coastal Canyon Fire Safe Council meet?  When will the next council meeting be held?
Due to restrictions on live meetings, we have had three digital meetings to date. Currently, we meet once a month, but remain flexible for our board members. Ideally, and eventually, we would host live neighborhood events quarterly, as well as regular meetings.
Is there a board of directors that helps govern the Coastal Canyon Fire Safe Council?  If so, who is on the board of the council?
Yes. Our founding board has three members: Lisa Johnson, Chair; Julie Wilds, Secretary & Co-chair; Chris Daudet, Treasurer. We are all local, working moms and we look forward to expanding our board in the future. We welcome interested residents and business owners to our meetings and future events. The CCFSC would eventually like to establish area and neighborhood leaders as well.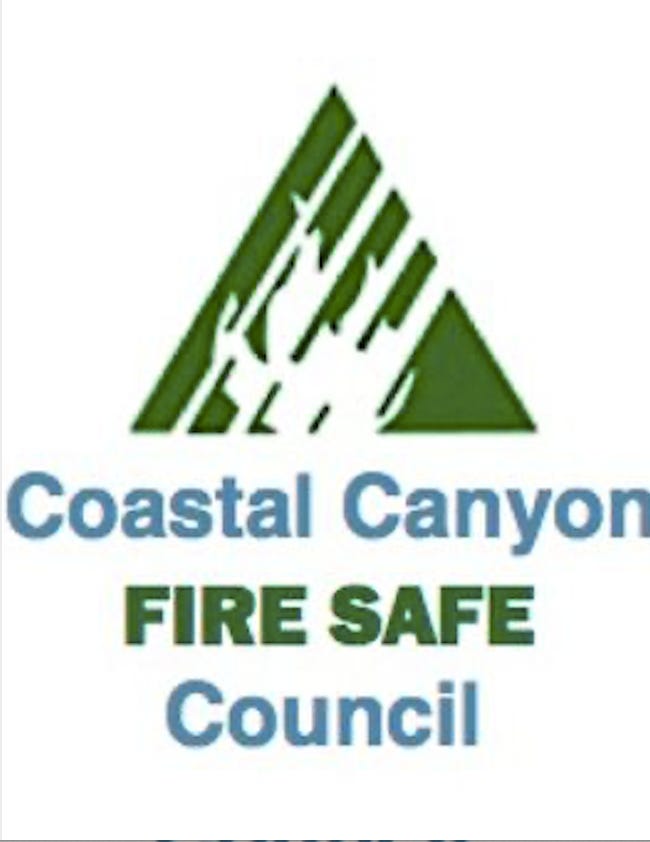 Does the Coastal Canyon Fire Safe Council have any activities/projects coming up?  Are there things that the Coastal Canyon Fire Safe Council wants to accomplish in the near term?
There is so much we want to accomplish in terms of fire prevention for this area! Being so new, our immediate goals are to introduce ourselves to communities, organizations and officials, and begin fire prevention awareness campaigns. We originally hoped to begin some defensible space (brush clearing) programs for neighborhoods bordering canyons by the fall. However, as with many organizations, the pandemic has made personal defensible space a bigger priority and hampered our ability to host these types of events.
We will continue our efforts from a digital perspective until we can gather our neighborhoods together for educational or prevention events.
Are there any activities/projects related directly to Tecolote Canyon that the council is focusing on?
Tecolote Canyon is one of the major canyon arteries intersecting our towns and is one of our main focus areas for prevention and brush clearing. As locals know, it is full of wildlife, active trails for hikers and bikers, and is part of the unique beauty of this area. As residents living on these canyons, our enthusiasm for life safety and property protection is paramount—actually one of the main reasons we formed the CCFSC. Eventually we would like to help better equip the fire stations that serve our canyons. For now, we are actively brainstorming ways we can campaign digitally and outreach to canyon rim homeowners.
How does a resident sign up to be a member of the Coastal Canyon Fire Safety Council?
We welcome more members! Simply contact us through our website or Facebook page:
https://www.coastalcanyonfsc.org/  OR  https://www.facebook.com/CoastalCanyonFSC/
Is there any other information you would like to be passed on to our readers?
The CCFSC would welcome more members from all over our coverage area. We also welcome assistance in getting the word out about fire prevention organizations like ours and the measures residents and property owners can take to help prevent fires. The CCFSC aims to establish a strong network of residents and businesses, officials and departments working together to prevent and better equip ourselves to deal with wildfires. If you can and will help us to do so, please contact us!
The Linda Vista Update wishes to thank Lisa Johnson for taking the time to answer our questions.
****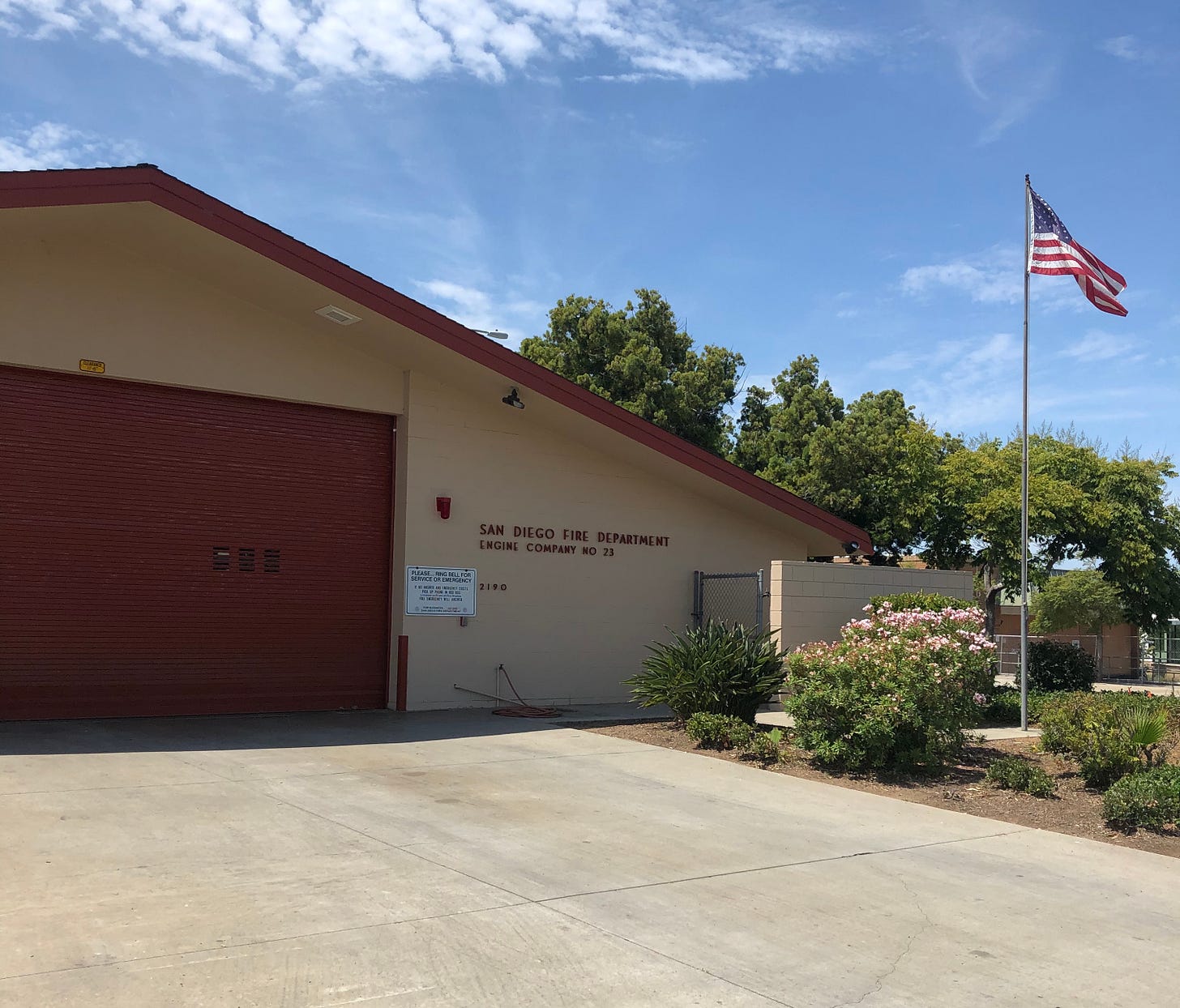 Linda Vista's Engine Company 23
Speaking about fire stations, Linda Vista's own Engine Company 23 has a great virtual tour of their station on Facebook. I highly recommend checking it out.  You can watch it here. It's very informative. 
****
If you haven't already done so, please subscribe to The Linda Vista Update to ensure you get on automatic distribution for all posts.
If you know someone else who would enjoy reading The Linda Vista Update, please hit the below button.